Zwirko, Ortmann & Hugo Architects, P.C.
Firm Philosophy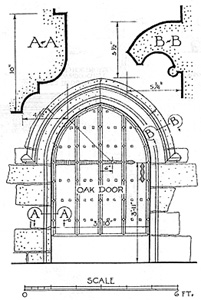 At Z|O|H Architects our approach to the field of architecture is the atelier or "design studio."  Working together, investigating ideas, making connections and nurturing the creative process.  This environment in which the client and the architectural design team come together becomes a touchstone for looking at projects in terms of context, history, the art of architecture, and the unique collaboration of client and architect.
Z|O|H is a full-service architectural firm offering personalized attention from preliminary design and site analysis to the completion of your project.   The strength of our relationships with those that we work with is reflected not only in the success of the projects, but in the return of our clients. Establishing trust and consistency is important to the process, therefore our principals manage every project from conception to occupancy.  Projects must not only respond to your personal goals and desired aesthetic, but also must meet any budget and scheduling requirements.
Firmly rooted in the East End of Long Island for over 30 years.  Zwirko, Ortmann & Hugo Architects' history can be traced back to over a half a century of experience, continuing the work of a studio started by Alfred A. Scheffer Architect, the uncle of Greg Zwirko.  Our long standing reputation and local ties within the community run deep and our knowledge of local codes and requirements facilitate the permitting process.  Our strong connection to the Hamptons and the East End influences our architecture, relating to the history of the area, be it traditional or modern. Our approach to context also applies to versatility in scale from monumental homes to modest cottages, from complex commercial programs to pristine residential renovations.
Attention to detail is a common thread that runs through each of our projects no matter the scale.  Discipline comes from a love of, and respect for architecture's ability to stimulate our senses and to shape how we experience our environment.  The multi-disciplinary nature of architecture allows us to see not only details, but also the big picture and to look for creative opportunities many of which come from the collaboration between the architect and the client.  As the result of a successful collaboration, we believe that architectural design can influence and improve the quality of life for those that experience it.
---
PRINCIPALS
Gregory W. Zwirko AIA received his Bachelor of Science of Architecture from The New York Institute of Technology in 1967 and his Bachelor of Architecture from Kent State University in 1969.  That year he moved to East Hampton and started working with his uncle, Alfred A. Scheffer. As Mr. Scheffer's associate, Greg worked with him until Alfred's passing in 1976 at which time he formed Gregory W. Zwirko, Architect. Greg is currently a member of the Board of Trustees of the Amagansett Historical Association and is also a member of the AIA Peconic Chapter Planning Committee.
---
Robert W. Ortmann AIA received his Bachelor of Architecture from The New York Institute of Technology in 1978.  After a two-year apprenticeship working for the State of New York, Office of General Services, Design, and Construction Group in Albany, he moved to East Hampton and joined Mr. Zwirko in 1980.  Mr. Ortmann is a Registered Architect-State of New York and is currently Chairman of the Licensing Review Board of the Town of East Hampton. He has been involved with AIA Peconic since its inception as a Section, was former Section President and is currently Chairman of the AIA Peconic Golf Committee.
---
Michele S. Hugo, AIA, NCARB received her Bachelor of Art in Art History from Connecticut College, New London, CT in 1991.  She went on to receive a Master of Architecture from the University of Colorado, College of Architecture & Planning in 1999.  Michele started and operated her own design-build firm in Breckenridge, Colorado.  She returned to New York and joined Zwirko & Ortmann Architects in 2010.  Michele is a Registered Architect-State of New York and became a partner in the firm in 2017.  Michele is currently serving as President of the American Institute of Architects Peconic chapter and is a member of the Amagansett Citizens Advisory Board.